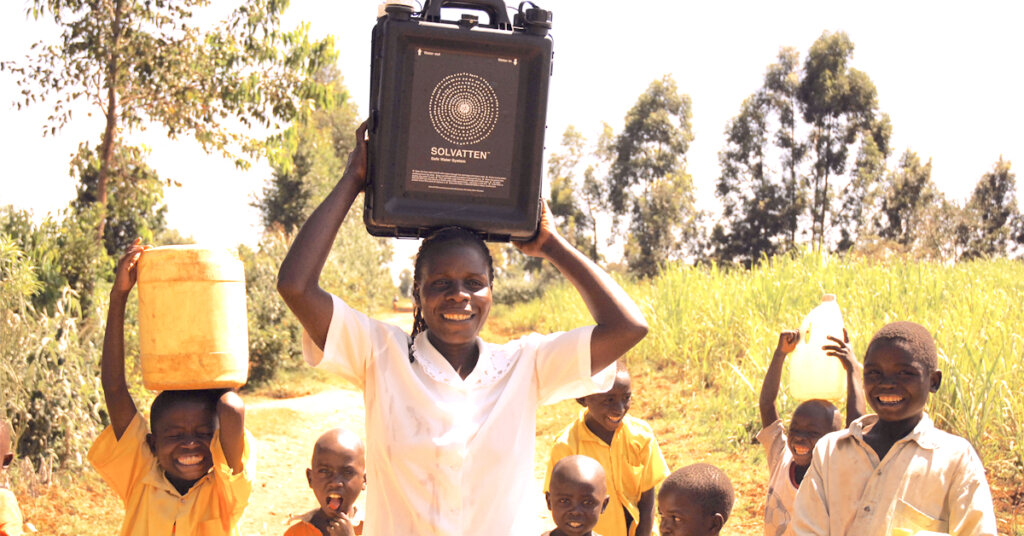 28 MARCH 2023
KEY ACCOUNT 
Solvatten is seeking a dynamic and dedicated Key Account Manager who shares our commitment to climate, sustainability, and development issues. This pivotal role entails promoting and advancing Solvatten's climate compensation solutions to corporate clients across the Swedish and Nordic markets, fostering strong relationships with key stakeholders, and facilitating seamless collaboration among internal teams to enhance customer satisfaction.
The ideal candidate for this position will possess a relevant educational background in sales, business, or equivalent, coupled with a proven track record of successfully developing new sales and cultivating existing client relationships, along with experience in B2B sales. Excellent communication and negotiation skills in both Swedish and English, combined with a goal-oriented mindset and a talent for building strong, lasting relationships, are all essential attributes for this role.
This is a full-time position, with a probationary period of six months followed by an indefinite term. The salary for this role will be negotiated based on the candidate's qualifications and experience.
Sound like you? Let's make moves!
Read more about the position and submit your application here > Go to Sustainergies  (swedish link)
28 MARCH 2023
COMMUNICATION SPECIALIST
Are you passionate about making a difference in the world and helping people in need? We are looking for a talented and driven communicator to join our team.
In this exciting role, you'll be responsible for creating and implementing communication strategies to strengthen the Solvatten's brand and engage customers. You'll also be in charge of digital content creation, communication planning, and campaign tracking alongside the marketing team.
Working for Solvatten provides you with a chance to develop your career in marketing and communication while making a real impact on the world. The company offers competitive pay, excellent benefits, and a dynamic and stimulating organizational culture.
If you have completed a degree in communication, marketing, or a related field, have experience in campaign work, social media, and SEO marketing, and possess excellent writing skills in both Swedish and English, then this is the job for you!
Come join us!
Read more about the position and submit your application here > Go to Sustainergies  (swedish link)